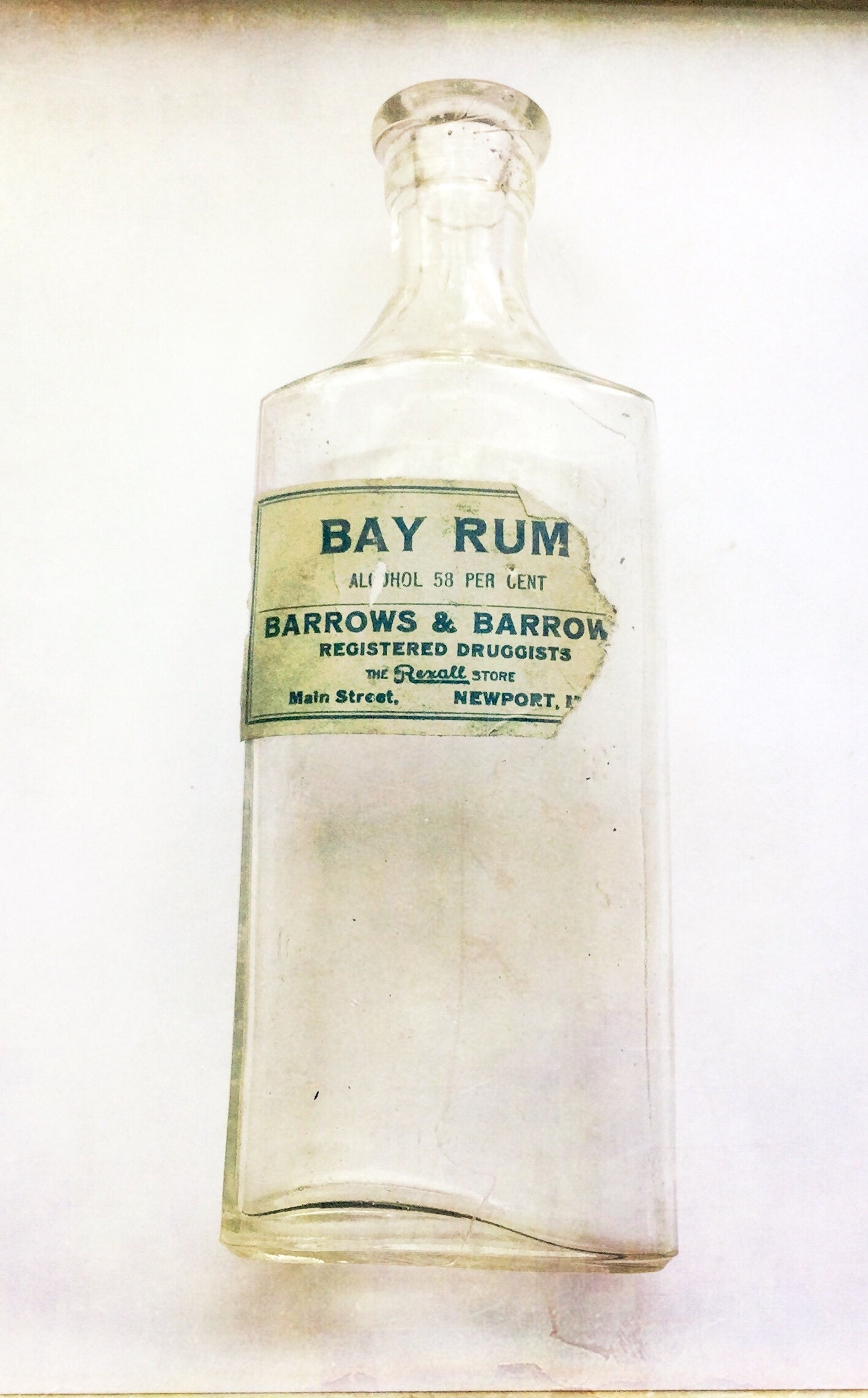 Barrows & Barrows bay rum bottle
Sometimes the vintage paper of interest is attached to a bottle. Antique labels on bottles contain a wealth of information. Here is one such example: it is a bottle of bay rum, alcohol 58 per cent by "Barrows & Barrows, Registered Druggists, the Rexall Store, Maine Street, Newport, Maine."
George M. Barrows was born in Hampton Maine in 1863. His background growing up was in the "wholesale potato business." He studied at the Massachusetts College of pharmacy. Then he became a partner with another pharmacist in Brunswick, Maine.
In 1892, Mr. Barrow was married to Theo L. Jose. The following year he started his own retail drug business in Newport, Maine. That year his wife also gave birth to a son...
Lewis Orrin Barrows also graduated from pharmacy school. He joined his father as partner in 1917 and the business became "Barrows and Barrows." Lewis served in various Newport town capacities and on the board of Newport Trust...
Lewis eventually became the 57th governor of Maine, serving from 1937-1941.
(Although Gov. Barrows moved to Massachusetts after serving as governor, Barrows & Barrows Rexall Drugs was still in Newport as of the late 1950's.)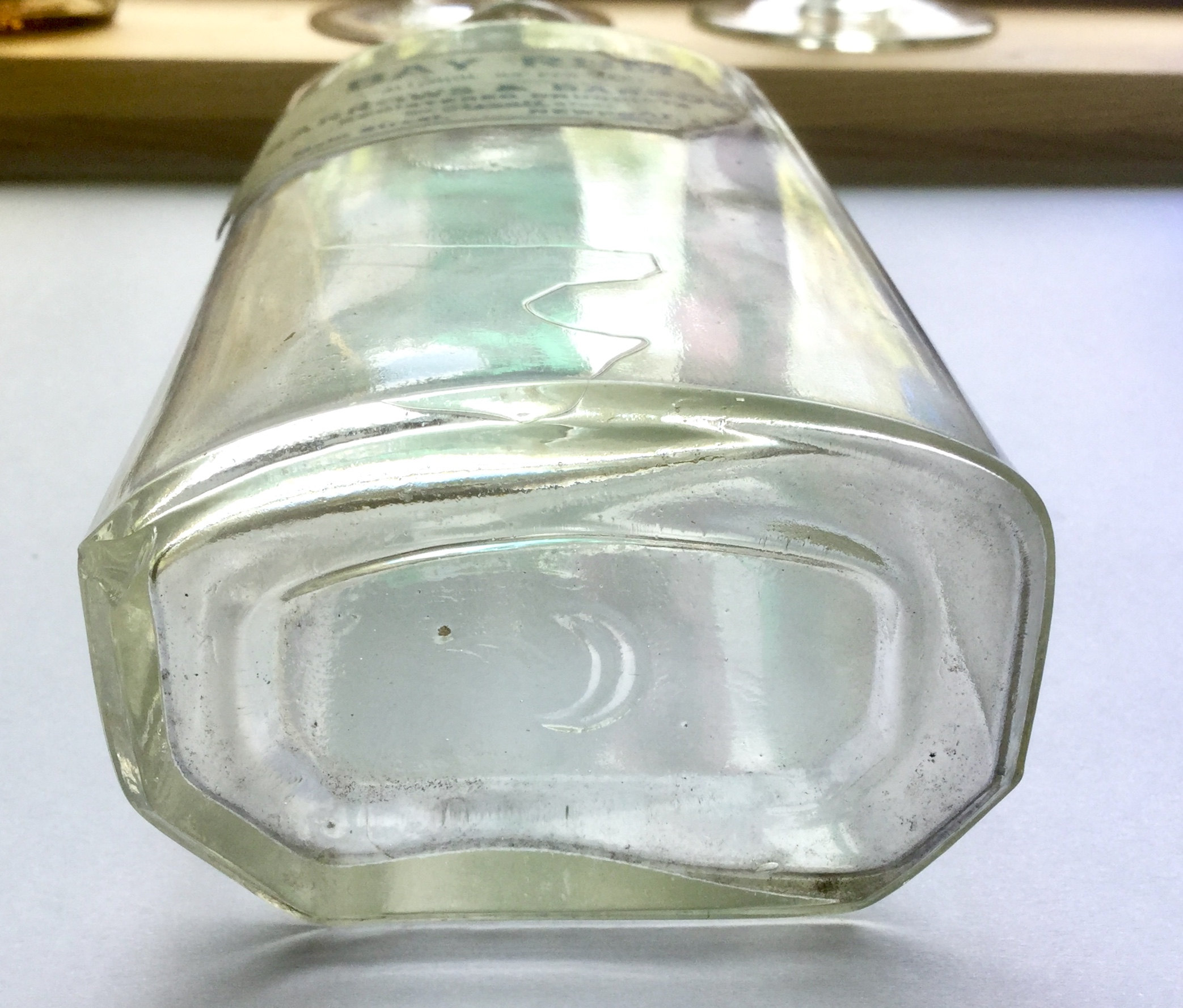 The crescent moon mark by an unknown NE US or Canadian maker
The bottle itself is another mystery. It has a crescent moon maker's mark. This mark is occasionally seen on the bases of pharmaceutical and/or prescription bottles of northern New England and New Brunswick (just over the border in Canada).
You can see that the bottle mold had a crack in it, too...
This bottle is for sale in my Etsy shop... See it
here.