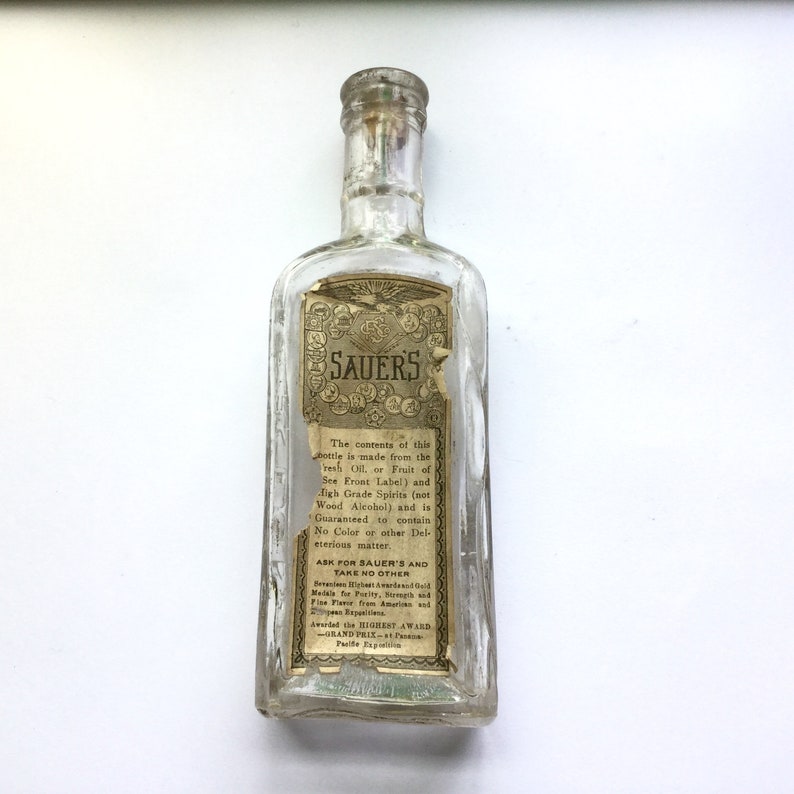 1920's Sauer's Extract bottle for sale
This estate auction find is listed on Etsy.
It looks to be from circa the 1920's. The side seams go up to the lip. It is marked on the bottom with "AGW 5."
American Glass Works began in 1908. This big glass company was owned by none other than C.F. Sauer, the proprietor of the extract company...
Check out the details available about the many Sauer's bottle types!
They evidently used older/cheaper methods to make their own bottles, including this one.
Some had a
packer finish
, and a
ring finish
,
This bottle measures nearly 6" tall. It has a sunken back panel. The closest is Type IV. But this type should not have a number with the initials on the bottom. And this one has what looks like an oval on the bottom, which is not supposed to be there either...
So you be the judge. There are plenty of fins including the side seams (it seems to me at least).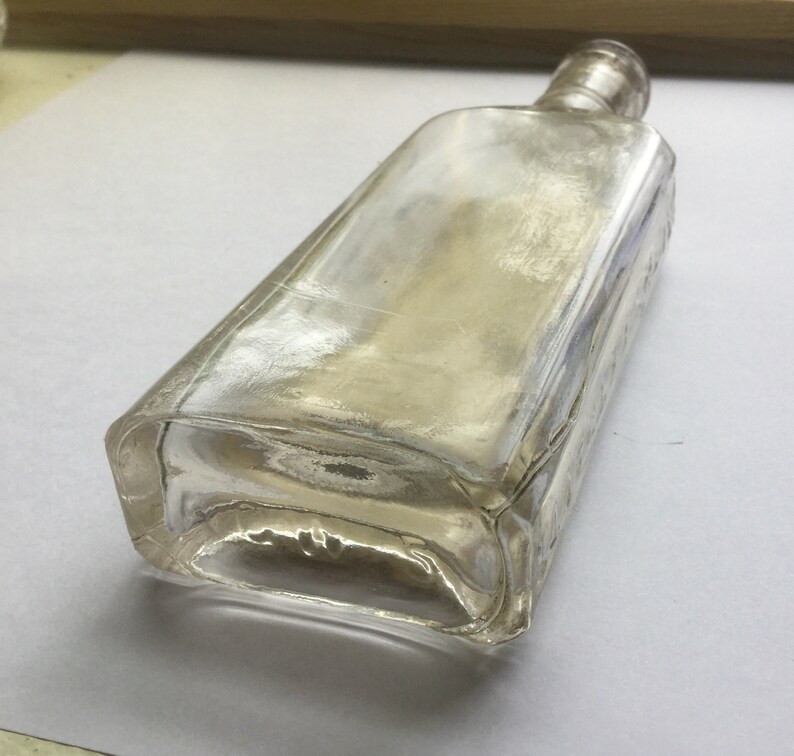 Glass Marks with Oval